I am thrilled to share with you about two new collaborative blogs that just started! I am sure that you are going to LOVE them:) When you hop over to check out these blogs, be sure to follow them in one fashion or another. You DON'T want to miss out on some great stuff!
Isn't the name just too cute? Well you read that correct...FREEBIE! There are over 20 blogging author/teachers who are going to be offering FREEBIES! Who doesn't LOVE a freebie? I am so excited to be a contributing author for this blog! So hop on over, grab some new freebies and join this site!
Blog #2- Homeschool Chicks
This is another ADORABLE blog! If you are a homeschooler then this blog is for YOU! Homeschool Chicks offers FREEBIES, Linky Parties, PinBoards, Resources and more! As a former teacher and now a homeschool mom, I am super excited to be part of the Homeschool Chicks! If you have a homeschool blog, then you going to want to link up your blog!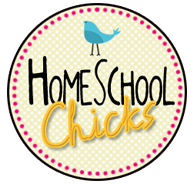 Both of these sites are AMAZING! I hope to "see" you there!