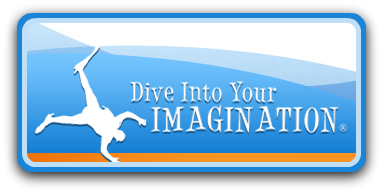 The other week we went to the aquarium and returned to find a package in the mail with the video,
What Makes a Fish A Fish
, from the Dive Into Your Imagination series. The timing could not have been more perfect! It was an excellent follow up to their fun trip to the aquarium!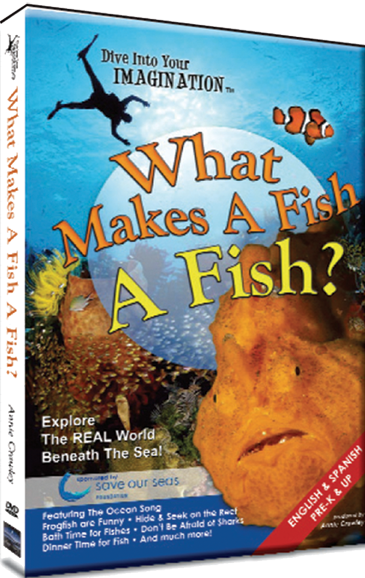 This video was absolutely fascinating and takes you on an underwater journey of discovering all kinds of interesting fish. The girls really enjoyed learning about the shrimp that cleans the mouths of other fish to how some fish disguise themselves in different ways. Annie Crawley did an outstanding job in filming and capturing the most interesting fish in the sea! After watching the video, the girls could not stop talking what they had learned. This is definitely a video that we could watch again and again!
Educator Guides: We also received the Educator Guides, which is awesome!! They have templates where you can make fish, flash cards for matching sea life to the correct names, counting with fish, fish writing template and so much more. As an educator, I really appreciate the that lesson objectives are stated, extension ideas and the fact that the lesson plans/ideas are linked to Common Core Standards! This addition to the DVD makes it easy to incorporate into a classroom or a homeschool environment.
*Note to Homeschoolers: The guides are available as a printed version for $299 (for the entire set) or as individual PDFs for $69.95. As a special for the Homeschool Crew and The Old Schoolhouse Magazine followers, Annie Crawley of
Dive Into Your Imagination
will GIVE you a set of PDF's with purchase of DVDs. When you place your DVD order, just let her know in the notes that you are a homeschool parent.
Other videos in this series include:
*What Lives in the Sea?
*Dive Into Diversity
*Visions of the Sea
How much do the DVDs cost?
Each of the above videos, including What Makes a Fish a Fish, cost $19.95. I think that this is a video worth owning!
Disclaimer: I received this product free of charge in exchange for an honest review on my blog. I was not influenced by the product or the company.