The blogging world and teaching community has lost a wonderful lady,
Pamela Woods from Vintage Teacher
. Pam, who was also a TBA author, will be greatly missed on this side of eternity! In honor of Pam, teachers everywhere will be dedicating Freebie Friday to her! Be sure to visit
Pam's Shop
on Teachers Notebook. Her families request was to make all of Pam's product FREE....what a legacy!!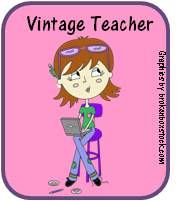 In Pam's honor
, here is a
FREE
Color by Valentine Words
. Students will use the words in the sentence,
Will you be my Valentine?
, to color the picture according to the code. The question mark has also been included for practice and to emphasis that this is a question.
Click on the picture to get your FREEBIE...
We will all miss you Pam!!